Back to all posts
Posted on
WMES End of Year Message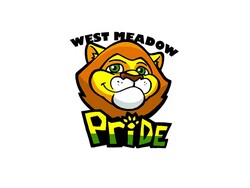 Dear West Meadow Families,
As we put the finishing touches on the 2019/2020 school year, we wanted to take a moment and share some thoughts. WMES is a fantastic place where we strive to truly live our motto "Where Everyone Learns and Belongs". We have worked hard throughout the year to focus on building strong connections with our entire school community and help build a solid foundation for our students in their learning. As we know, this has been a year like no other. As teachers, students and parents, we navigated the enormous learning curve and made the best of a challenging situation.
First of all, we want to thank all the students for their hard work, dedication and resiliency. Through everything, you have risen to the occasion and taken on new learning challenges in a way that no one could have anticipated. You all have truly shown what we mean when we say #WMESPride.We also would like to thank our parents for the tremendous support over the past school year. We recognize that it hasn't been easy, and among all the uncertainty and challenges, you have supported your children and our school throughout the process. And finally, we would like to publicly acknowledge and thank our tremendous staff. It has been a monumental task to adjust from teaching students in a classroom setting; to moving to an online virtual environment.You have worked together to learn and grow on how to best connect and engage our students in these times. While the learning conditions were less than ideal, your professionalism, dedication and passion continued to shine through for our school community.
We all know that Alberta Education will be making an announcement by August 1, 2020 on what the return to school conditions will be. We, like many others, are looking forward to having students back in our classrooms. We also know that even under near normal circumstances it will look quite different. There will be varying degrees of change around expectations of physical distancing, health monitoring, visitor access and many other areas. We also know that some families will not be comfortable with returning to school at that time. I can assure you that Teacher Directed Learning will still be available for those families should they choose that route. It won't necessarily look the same, as students, teachers and parents will need to find even better ways to connect, engage and excel in all curriculum areas. More information will be provided on this option in August.
After the expected announcement, we will be sharing specific information about Livingstone Range and West Meadow's return to school plans as well as looking for a decision from each family for your children for the upcoming school year. Dana and I will also be available to answer specific questions during the first week of August as well. 
While we don't know all the answers today, we do know that we will work hard to be ready for next year. We know our staff will bring a renewed focus and attention to building relationships and making connections with all our students. We know we will continue to work at closing academic gaps and continuing to build a love of learning for every student. We know that we will continue to make West Meadow Elementary a place "Where  Everyone Learns and Belongs".
On behalf of all our staff, we wish everyone a restful and relaxing summer and look forward to seeing you next year.
Sean Latta                  Dana Burrows
Principal                     Assistant Principal