Back to all posts
Posted on
Important Kindergarten Changes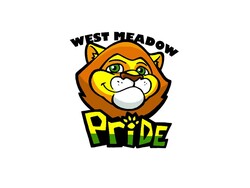 Dear Kindergarten Parents,
Over the past few weeks we have had a tremendous influx in student registrations at our school. Specifically, in kindergarten we have seen a projected increase of 15 students from what we had anticipated in June. This puts our total kindergarten enrollment at approximately 55 students. What a great problem to have! That being said, I am sure we can all agree that classes of 28 would not be effective for anyone's learning.
We are happy to share that yesterday we received approval to add a third class and are in the process of making the necessary changes in order to be ready for that. This does mean that we will need to shift a few things as we look to transition to the sudden influx of students. Specifically, we will be:
hiring an additional teacher 
reconfiguring the class lists to balance our student numbers
adding an additional Monday / Wednesday class. This class will also attend on scheduled Fridays beginning January 7.
In order to plan for the changes, and to set all our students up for success, we will be proceeding with the following:
All kindergarten staggered entry classes for the week of August 31 to Sep 3 are cancelled. This is necessary to get the new classroom set up, and to get staffing in place to best support all our students.
We will host an additional open house drop-in on Friday September 3rd, from 9:00 - 11:30 for all kindergarten students. Families are still welcome to drop by on August 26, however, classlists will not be final.
We are requesting any families that are currently scheduled in Tues/Thurs group who can switch to Mon/Wed to contact the office or myself directly. We will be capping the Tues/Thurs group at 20 students. It is our hope we can have enough students shift in order to accommodate this. Please let us know before the end of the day on Monday if you can move.
We will be reconfiguring class lists and sharing the new assignments by Thursday Sep 2 at the latest.
All kindergarten students will attend school full time on either Tues Sep 7 & Thurs Sep 9 or Wed Sep 8 & Friday Sep 10. We will follow the Kindergarten schedule after that.
We know this is a change and that some students will be disappointed that their time to begin school is delayed, but we are confident that this is in the best interest of each and every one of them. We appreciate your understanding and your patience. If you have any questions, or would like to commit to shifting to the M/W timeslot, please let us know.