Back to all posts
Posted on
Inside Recess Days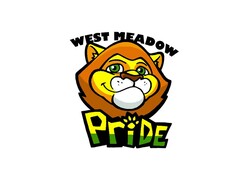 Ever wonder how it is decided if there is inside recess or not?
At WMES, and at most LRSD schools,  -20 degrees celsius is the temperature (including wind chill) that we determine if kids go out side or not. If it is -20 or colder, it is determined to be an "inside" recess. If it is -19 or warmer, it is outside as normal. Please ensure your child is always dressed for the weather as we require all students to be outside when the temperature dictates.
When recess is inside, students stay in their classrooms and usually engage in downtime activities. Often teachers will also get them up and moving with some dance games. During lunchtime, students participate in Walking Club, where we walk around the school loop and gym in order to get movement and a break from the routine of the classroom.
If it is -20 for morning arrival, students will be let in the building. Students arriving in the morning should not arrive before 8:15am, however, if they do they will be let in but must stay inside the bootroom. Once 8:15 arrives, we let children in the classrooms and we begin official supervision. School still does not begin until 8:30. Breakfast program runs as usual, even on cold days. Students are still required to go to the breakfast window if they would like to participate.
There is one exception to our inside recess procedure. in the event we have extended inside recess time, we offer Polar club. This happens during the afternoon recess and is available to students who choose to go outside provided they are dressed in full winter gear (snow pants, toques and mitts). Please note, this is never required, but offered as a choice.