Back to all posts
Posted on
WMES Office Closed: New School Year Info and Open House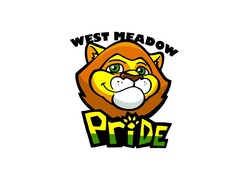 WMES is now closed for the summer! Here is some important information for you for the new year!
The School Office will open again on August 22. Office Hours will be as follows
Monday August 22 9:00 - 3:00
Tuesday August 23 9:00 - 3:00
Wednesday August 24 9:00 - 3:00
Thursday August 25 9:00 - 3:00
Friday August 26 Office Closed
Monday August 28 Office Closed
Tuesday August 29 9:00 - 3:00
WMES Open House Tuesday August 29 9:00 - 11:30

Come drop off school supplies
Find out which class you are in
Meet your teacher
And if you are new, take a quick tour of our school

First Day of School for grades 1-6 Wednesday August 30

Kindergarten students will follow staggered entry schedule. You should have received an email sharing your start date.

If you are new to Claresholm, or new to our school. please register your child using the online registration link on our webpage, and you will here from us during the week of August 22!