Back to all posts
Posted on
Welcome Back and FAQ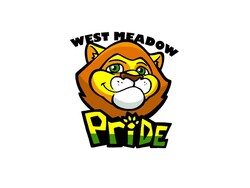 Welcome to the beginning of another great year at West Meadow Elementary! While we all recognize that summer went by "too fast", we are excited to begin another journey, walking with your students on their path towards greatness. As the school year begins to unfold, we understand that we are still educating during a pandemic, and continue to adjust and support all our students to help stabilize their environment and engage them in having a successful start.
We continue to appreciate all the support our school has received throughout the previous year and during start up so far. We truly live in a fabulous community! We wish everyone a fantastic year, and look forward to helping all our students to have their best year yet!
Here are some frequently asked questions to help you off as we start:
What time does school start and end? 
School starts at 8:35. Students are let into the building at 8:30 when the first warning bell rings. We have outside supervision from 8:15 until the bell rings. Please note: If your student arrives at the school before 8:15, they will not be supervised.
School ends at 3:25 on Monday through Thursday and at 1:15 on Fridays.
Why the change?
LRSD initiated changes across the division to bring more uniformity to schedules for students and allow for more effective planning, utilization of resources, and meeting other requirements such as instructional minutes and contractual staffing requirements.
What Covid protocols are currently in place?
We are still using enhanced cleaning protocols as well as maintaining our sanitization procedures established last year.
All students will enter and exit through their designated doors.
All staff and students are required to do the Daily Health Screening. This can be found here. Take a look if you haven't recently, as it has changed quite a bit since last year. 
What about masking?
Currently there are no masking requirements for our school. Anyone who wishes to wear a mask is recommended to do so. We will continue to monitor this situation and take our direction from the division and province as time unfolds.
Will my child's class be quarantined again this year?
Alberta Health Services and the Alberta government has recently changed the requirements around isolation and quarantine. We are no longer notified in the case of a positive test result for any staff or students. While individuals are required to isolate when they test positive, there is currently no contract tracing or class quarantine requirements.We will continue to monitor this situation and take our direction from the division and province as time unfolds.
Are you doing Discovery Days again?
We currently are working on a plan to bring discovery days back to our school. We recognize that many of our staff and students look forward to these great events. Stay tuned for more information as we finalize our plans
Is WMES planning on doing after school activities?
As long as the current provincial guidelines are in place, we intend to bring back after school sports, choir and other activities. Stay tuned for more information as the time comes for each activity!
Will there be a Remembrance Day Ceremony? What about Christmas Concert?
There is still a great amount of uncertainty around large crowds and events in school. We will watch as the situation develops and make decisions closer to the events. We sure hope we can do both.
When do the breakfast and lunch programs start?
Our breakfast program begins on Thursday September 2. Remember that this is meant to supplement our students as many of them have long bus rides to school. I like to think of it as a second breakfast. It can be accessed before 8:30 on the west side of the school.
Our amazing WMES lunch program will begin on October 1st. Mrs. Debbie Bronson will be sending out information, including the monthly menu in a few weeks. Parents will have the ability to purchase lunches through the Healthy Hunger program
I hear we have grown in size, is this true?
Absolutely! This is a great problem to have. We have currently grown about 30 students from what we were expecting in our plans from last year. We now have 310 students registered at WMES!
We have added an additional kindergarten class to help balance out the new growth. All our K classes begin after the September long weekend.
How do I make sure I am getting all the classroom and school news?
We will still use our WMES mobile app as the primary way to distribute information to our parents and school population. Check it out here. Once you download the app, you will need to sign up for the classes or groups you wish to follow. You can do this by:

Create an ID or sign in with your existing ID
Classes

Open the classes tab.
Choose the Gear Icon in top right corner
Choose the classes you want to follow

School and Community News

Open the groups tab
Choose the Gear Icon in top right corner
Choose the groups you want to follow
Note: We are often asked to share information about community events, programs or opportunities through our school. Any of this information will be shared on the Claresholm Community News Tab